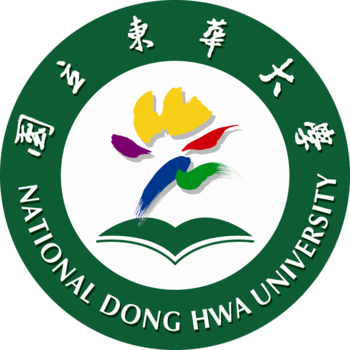 I. The History of the Institute of Marine Biology National Dong Hwa University
In the Republic of China 94 Years August 30, National Museum of Marine Biology and Aquarium (NMMBA) together with the National Dong Hwa University established Institute of Marine Biotechnology (MBT) and Institute of Marine Biodiversity and Evolutionary Biology. The two institutes was established in Checheng, Pingtung of NMMBA, allow students to be directly taught by the professional lecturers, use the high technology research facilities and engage in local, unique and prospective of marine science research in future. The establishment of these two institutes is meaningful because it is the time where National Social Education Centre begin to cooperates with National University. The NMMBA complete with the strong basic in research and related education. It has great performance in both research and education since its inception. In the Republic of 99 Years August, The Ministry of Education abolished the cooperation between National Social Education Centre and National University in handling research institute and college. Hence, those two institutes had been combined into Institute of Marine Biology National Dong Hwa University. Dong Hwa University provides four full-time lecturers and an administrative assistant while NMMBA provide 19 lecturers to operate the institute. Variety of research can be carry out with the valuable resources provided. This encourages the enrollment of freshmen in master up to 28 people per year. Students may choose to study "marine biological diversity and the evolution of the group," or "marine biotechnology group" based on their interest.
II. University Shares Same Objectives with NMMBA in Development of Marine Technology
The NMMBA has high ambitious towards research in marine biology and had bring out bright performance by improve the equipment and facilities available as well as attract more young and high quality researchers. Result of the efforts of recent years has gradually won recognition. Besides play an important role in society education, NMMBA also hope the facilities available and their manpower can be use by the country and society in an excellent and efficient ways. Development of marine technology in future had been an important objective for Dong Hwa University since establishment due to the aim to become an excellent marine science institute. Recent years, Taiwan had faced with financial difficulties. The aim of university to establish their own marine science institute in three to five years had been affected and become not optimistic. However, this had provide a chance for NMMBA to work with university in establish marine science institute to achieve the goals of NMMBA in both marine biological scientific research and education.
III. Combination of Talents from University and NMMBA in Biotechnology
The most efficient way for university to develop biotechnology is by integration of research and development (R & D) resources through coordination with the biotechnology industry development centre at Taiwan east part. The main development of biotechnology in NMMBA is focused on the molecular and cellular technology. If the achievement can extend more in academic and biotechnology application, combined with biopharmaceutical and pharmacological analysis (the expertise of Professor Liu Zhenlun) and NMMBA venture mechanism of cooperative education center, then, series of research outcome may turn into products, generate complete biotechnology research and development system and lastly bring benefits to the development in biotechnology industry of university in east part of Taiwan.
IV. Coordination with Overall Academic and Research Planning of University, Develop Environment and Resources Academic Sector, Increase the Academic Level in Eastern Regions and Country
Dong Hwa University is Taiwan first comprehensive university at eastern regions. University philosophy is focus on develop education with eastern regions characteristics and academic sector. During eight years of establishment, the university has set up four types of college which are management, science and engineering, humanities and social, and indigenous peoples based on the rich natural resources cultural characteristics and regional development at the eastern region. Taiwan is surrounded by the sea and self-proclaimed as maritime countries. However, the marine science research in country, especially in institute level is comparatively low. If can establish marine science institute, it will have great impact on both academic and natural resources as our university is the first comprehensive university at eastern region. Under the "reinventing government" policies, if we able to cooperate with the National Museum of Marine Biology and Aquarium, we can take the advantage on the location and function, become alliance and resulting a win-win situation. Current research institute and department with master courses such as Institute for Natural Resources Management, Environmental Policy, Tourism and Recreation Management, Department of Life Sciences, and Institute of Biotechnology have gradually been set up.
V. Taiwan Regional Characteristics Towards Demand for High Economic Efficiency Industry
Taiwan is narrow and densely populated, suitable for development of industry with high economic efficiency and low pollution level. Development of proliferation center with high marine biotechnology will be a best way to increase the competition among agricultural and fishery in market since Taiwan joined WTO. Researchers from NMMBA is important in develop related industry personnel and making Taiwan as the world's marine species-specific proliferation and supply center. VI. Taiwan Regional Special Characteristics and Conservation of Rare Species Research and develop high technology such as biotechnology in order to increase the Taiwan regional characteristics and rare species to commit to the conservation effort.